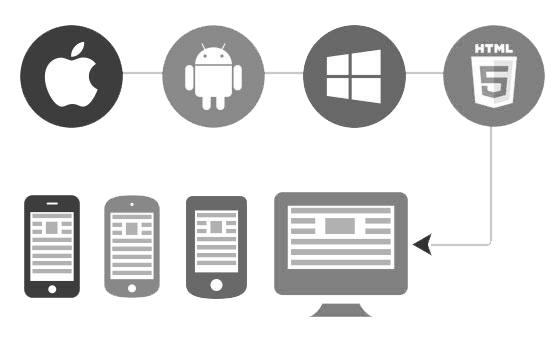 Explore the true meaning of mobility with us by having your enterprise apps in Android, iOS, responsive websites, ecom, technology migration, e-publishing and e-learning.
elearning:
Sysmedac provide the e-Learning courses using rapid authoring tools like Articulate Storyline, , Adobe Captivate, Lectora, or custom development using HTML5, Flash. We build learning courses that will run on the PC or Mac ,mobile iPad and Android-based tablets. Our team having expertise in popular development tools with the latest in technology to create e-learning courses that are interactive and impactful.
Mobile app development:
we bring the best of the mobility solutions including mobile apps development and mobile game development in native and cross platform environment. we are known for providing high in quality, effective, efficient and user-friendly mobile apps for business and enterprises. This has helped us in creating a specific niche in the mobile development industry.
We offer following:
Android App Development
iPad App Development
iPhone App Development
Native App Development
PhoneGap App Development
Digital Transformations Case Study:
Business presentation
Presenting your ideas and products appealingly, is the key to selling these days. And your PowerPoint's appearance should elevate it. At Sysmedac, we customize your slide designs to deliver your brand's message consistently and effectively. We deliver your presentations following a multidisciplinary approach merged with creativity which helps you in communicating your ideas, educate your customers about the latest products and make you stay ahead of your competitors.
We have made Presentation for various domains such as:
Employee Training Presentations
Human Resources Training Presentations
Teaching Presentations
Product Presentations
Marketing Presentations
General Business Presentations
Safety Training Presentations
Sales Demo Presentations
Instruction Manual Presentations
Trade Show Conference Presentations
Animation
Sysmedac is a groundbreakers in creating animated videos, story boards, Advertisement banner and Character design and much more related to field of animations. We deliver designs and concepts that simply did not exist before. Ranging from traditional hand drawn animation to modern 2d and 3d computer generated imagery.
Sysmedac, with its team of highly skilled and certified professionals in the 2D and 3D animations. We, with our customer centric approach, understand your requirements and create custom animations that can bring about great changes in the business.
Traditional Hand Drawn Animation
Flash Animation
Rotoscoping
Storyboards and Animatics
Stop Motion Animation
Product animation and demos
Animated website and services
3D character Animation
2D character Animation
White Board Animation
Social Ads Banner Animation